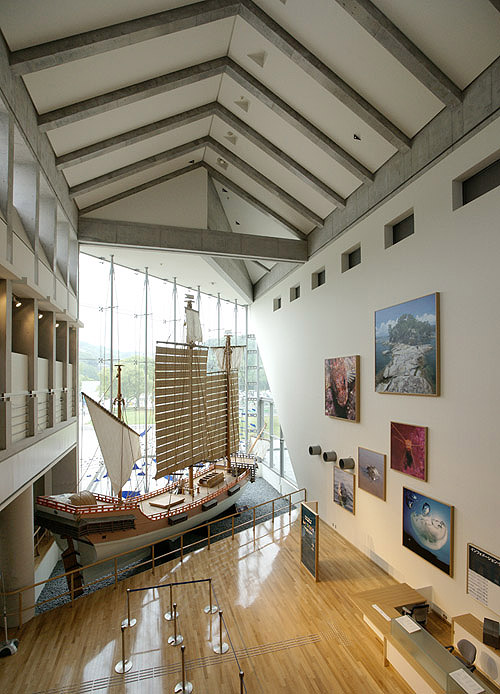 In the spacious entrance hall, pictures of sea flashes, jellyfish and horseshoe crabs are posted.
It shows one third of the restorer ships of the "Japanese Pre-Shuinsen " which traded actively in southern China and Southeast Asia in the 17th century.


The reception counter of the Kujukushima Club is on the left side of the entrance.