Kujukushima horseshoe crab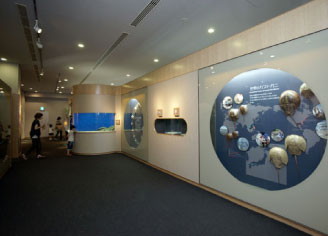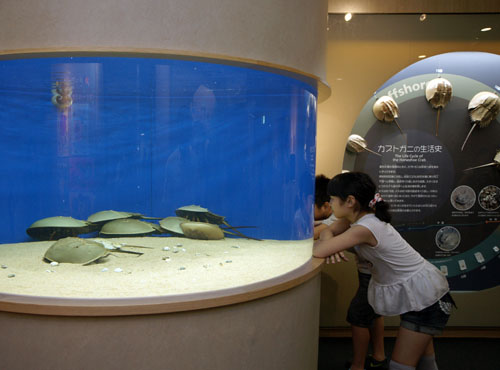 Kujukushima retains many natural coastlines and is a very valuable habitat for horseshoe crabs. In order to make them survive in the current environment, we will also study and investigate them.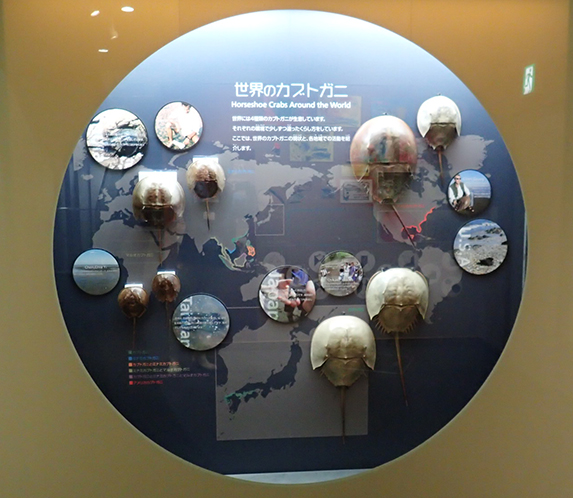 Horseshoe crabs are also known as living fossils.
Since 200 million years ago, it has maintained its present posture and survived to this day. However, reclamation projects in recent years have dramatically reduced the number of horseshoe crabs.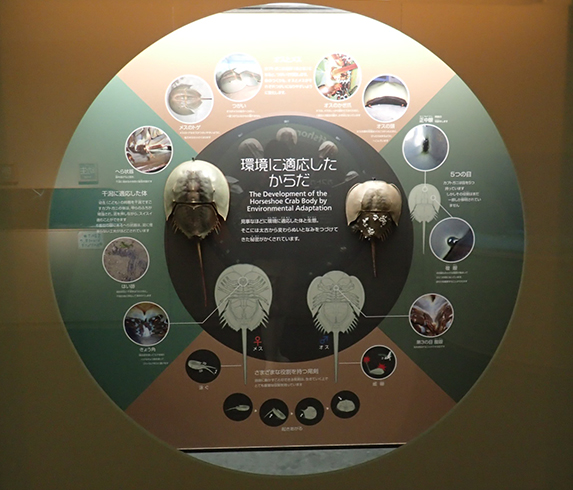 The horseshoe crab has survived for 200 million years.
Even if the environment changes, the strong body that can adapt can survive.
Life History of Horseshoe Crab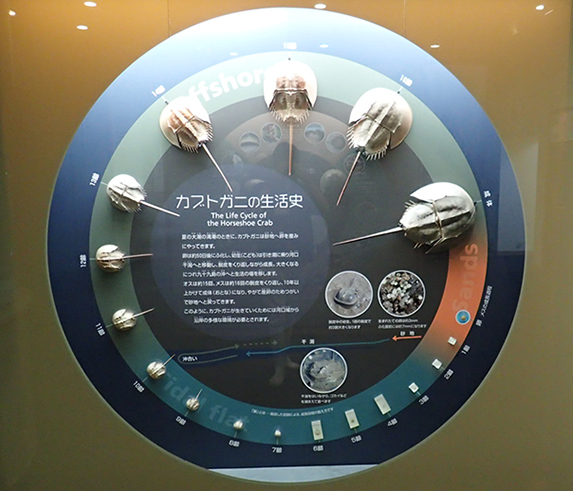 Life History of Horseshoe Crab
When the tide is full from July to August, they lay eggs. After laying eggs and incubating for about 50 days, the larvae move to the muddy land. In the mire, peeling grows. After 15 to 16 times of repeated peeling in 10 years, they grow into adults. Move to the sandy land and continue to lay eggs for generations. The diversity environment along the estuary is a necessary factor for the survival of horseshoe crabs.